Dr Louis Shidiak is a Sydney based Orthopaedic Surgeon specialising in conditions of the hip and knee.
Utilising his surgical experience coupled with his prior Physiotherapy training, Dr Shidiak specialises in restoring function to his patients through surgical and non-surgical management techniques.
As a physiotherapist, Dr Shidiak specialised in rehabilitating orthopaedic and sports injuries. His work was highlighted by his selection as Australia's soccer and athlete's physiotherapist at the 2000 Sydney Olympics.
He graduated in medicine (MBBS) in 2002 from the University of Sydney and then went on to complete his advanced orthopaedic training (FRACS FAOrthA) in Sydney in 2014. Following this period, Dr Shidiak undertook further intensive specialised training in his areas of sub-specialty interest including fellowships in Sydney for "Hip Preservation and Arthroplasty" and at the prestigious University Hospital of Geneva in Switzerland for "Hip Arthroscopy and Preservation."
Due to his fellowship training Dr Shidiak has been involved in the surgery of over 500 anterior hip replacements, the latest resurgent and advanced method used worldwide. Dr Shidiak is one of only a handful of Australian orthopaedic surgeons with advanced training in this technique.
He also treats children and young adults with hip pathology that is amenable to preservation. Such treatments include pelvic re-orientation, hip arthroscopy and safe surgical dislocation to address joint pathology and delay the onset of arthritis.
Dr Shidiak is passionate about sport and assisting patients with sports related injuries. He is the Chief Medical Officer for the Parramatta National Rugby League Club (Parramatta Eels) as well as their feeder club Wentworthville RLC, and has been affiliated with these clubs for 14 and 4 years respectively. Dr Shidiak specialises in sports knee reconstructive surgery such as ACL, meniscal repair and patella stabilisation.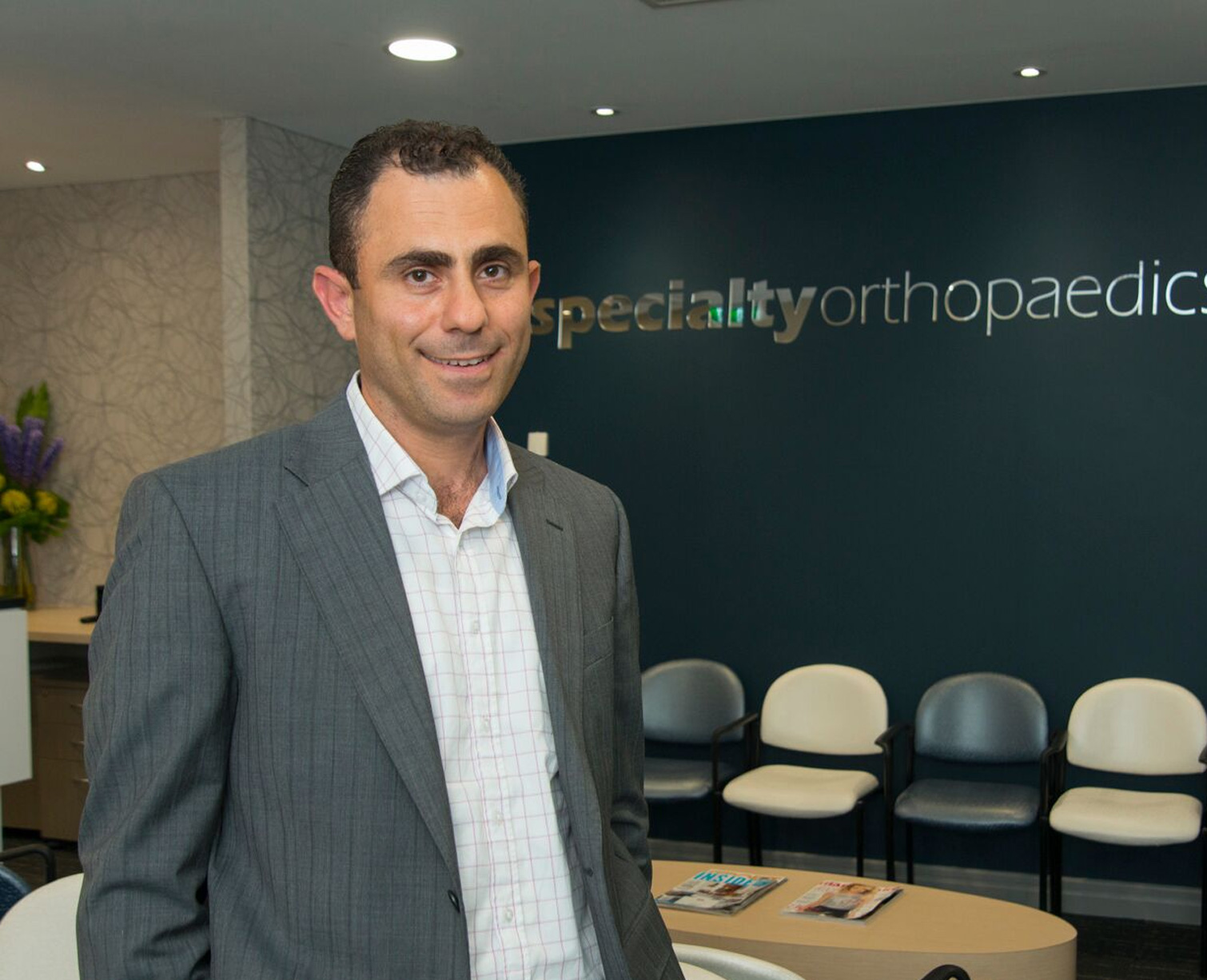 "Whether it be elite athletes or older patients, my aim is give people pain free joints to allow them to excel at what they do."
– Dr Shidiak
Dr Shidiak is committed to ongoing education as well as assisting the disadvantaged and has held the following qualifications and volunteer roles:
Adjunct Clinical Lecturer UNDA
Conjoint Associate Lecturer UNSW
Volunteer Orthopaedic Outreach Program to Samoa
Elective term in Beirut
Medical Defence Australia
Member Australian Medical Association (AMA)
He also has a particular interest and is known for his expertise in the areas of:
Minimally invasive anterior hip replacements
Hip and knee joint replacement
Sports injuries including knee reconstruction as well as ACL and meniscus tears
Hip arthroscopy
Hip Preservation
Paediatric conditions such as Perthes and patella instability
Trauma conditions
Dr Shidiak is an associate with Specialty Orthopaedics – one of Sydney's most highly regarded and respected orthopaedic centres.
He provides consulting services at Parramatta, Norwest and Eastwood and surgical services at Norwest Private Hospital, Sydney Adventist Hospital (the SAN) and St George Private Hospital.