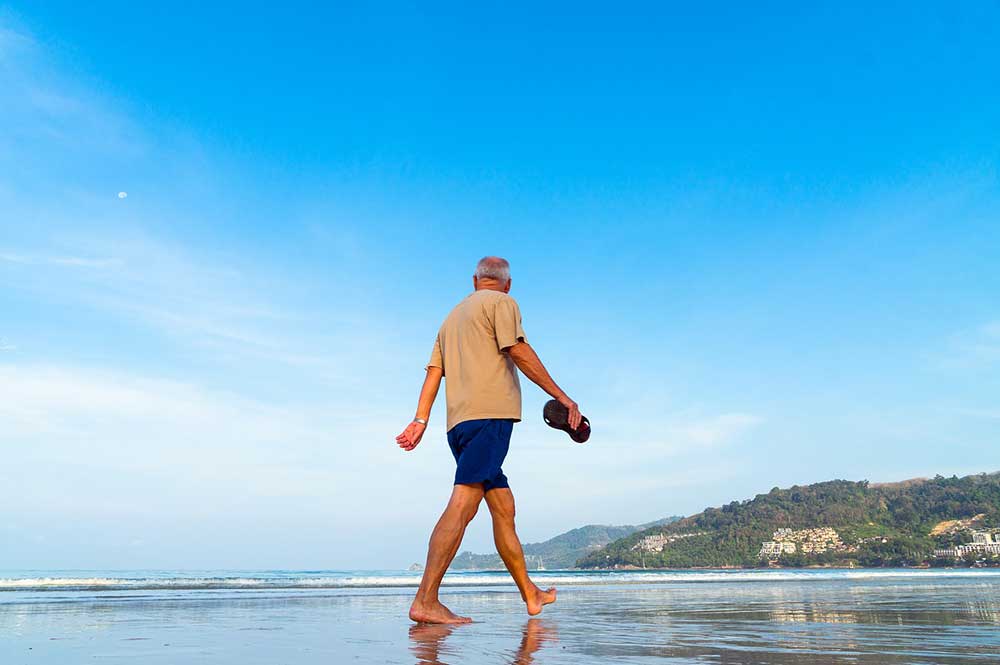 This summer Dr Louis Shidiak is encouraging all his patients to develop healthy joints and muscles by staying active and mobile where possible. Although the summer time heat and busyness can discourage most from exercising, developing a summer exercise program can help to maintain your condition and reduce pain. With the right advice about types and levels of exercise, patients who suffer from OA regularly see improvements on their overall joint and muscle health.
What is Osteoarthritis (OA)?
Before creating an exercise program for patients, Dr Shidiak will assess your condition and confirm whether you have OA.
OA, also referred to as "wear and tear" arthritis, is the most common type of arthritis. When the cartilage which covers the ends of bones in a joint breaks or wears down, the bones underneath are more prone to rub together. This causes pain, swelling, and stiffening around the joint, impacting everyday activities for patients such as walking up stairs.
What exercises are safe for OA?
While there is no cure for OA, there are a number of ways to help manage the condition for those who have it. Some of the most common symptoms of OA are pain and stiffness around the affected area. Exercise provides one of the best treatments for OA, helping to reduce pain and also improve mobility. Each patient requires a unique exercise program that is tailored to the severity of their arthritis, which joints are involved, and the patient's health history.
When exercising with OA, one of the most common recommendations is to maintain a regular fitness routine. Regular exercise helps to maintain a healthy weight and strengthen the muscles around your joints – both proven to put less strain on your joints and reduce further damage. Opting for small, low-impact activities rather than long, strenuous exercises is known to be much more rewarding for patients with OA.
Some common exercises that Dr Shidiak may recommend include:
• walking
• exercising in water (hydrotherapy or swimming)
• strength training (weights)
• Tai chi
• yoga and pilates
• cycling
• dancing
It is beneficial to do a mix of different activities that focus on improving your flexibility, muscle strength, and overall fitness, keeping in mind your fitness level and limitations will determine which exercises are most suitable for you.
Utilising his orthopaedic experience coupled with his Physiotherapy training, Dr Shidiak's passion for restoring function to his patients through non-surgical approaches is a top priority. Before using an exercise program to treat or manage your arthritis condition, it is important to talk to Dr Shidiak about your goals and needs. If you would like to explore what exercises are suitable for you this summer, please contact our reception on 02 9806 3333 to book in a consultation.