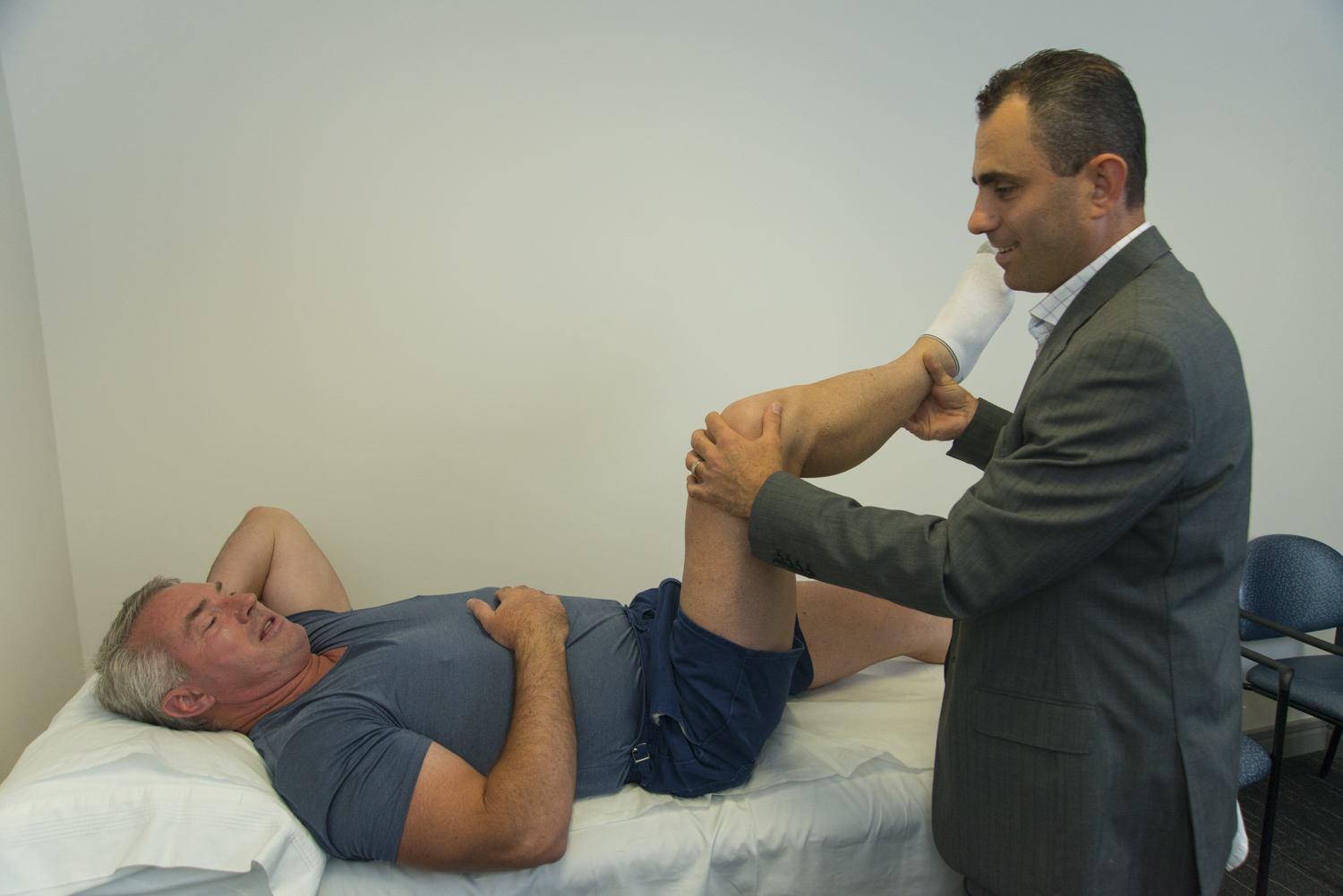 The professional season is now well underway finding us at Round 8.
We also now have community club winter sports starting – so I thought we should look at the anterior cruciate ligament (ACL), how it functions and how it can be damaged.
What is the anterior cruciate ligament (ACL) and what role does it play?
The ACL is a tough, fibrous band of tissue. It connects and stabilises the thigh bone (femur) and the shin bone (tibia).
It is a very important ligament that allows your knee to be stable and function normally. It also controls the rotation forces developed during side stepping, pivoting and landing from a jump.
What causes ACL injuries?
ACL injuries or tears happen most during sports and fitness activities. These injuries are one of the most common occurring in professional, community and recreation sports as the "pivoting" actions that rely on the ACL are commonly used by players in rugby league as well as soccer, netball and skiing. Injuries are  caused when excessive stress is put on the knee.
Awareness of how an injury can occur can be one of the best preventions we have available.
Whether you are playing professional sport or involved in recreation sport –  stress on the knee can occur:
When you suddenly slow down and then change direction
When you pivot with your foot planted firmly on the ground
When you land incorrectly from a jump
When you stop suddenly
When you receive a direct blow to the knee (less common)
When the ACL is damaged it usually results in a tear of the tissue, and treatment options change dependent upon the severity of the tear.
Does a torn ACL require surgery?
Most people who have an ACL injury will require a surgical reconstruction. Some injuries are able to be treated conservatively to reduce swelling and restore range of motion. Patient selection for conservative treatment is based upon the severity of the injury as well as patient lifestyle – ie that the patient's day to day work and lifestyle does not require pivoting or sudden change in direction.
Conservative treatment is generally performed under the guidance of a physiotherapist and will include increasing the strength of the quadriceps and hamstring muscles to assist in compensating the instability of the cruciate ligament deficiency.
When is surgery required and what is involved?
The need for surgical treatment is generally for patients who work in lifting and handling or for those who want to return to pivoting sports. The goal of the surgery is prevent the knee from buckling (subluxation) during pivoting activities and restore normal function. During reconstruction surgery, the damaged ligament is removed from the knee and replaced with a graft via a keyhole surgery (arthroscopic procedure).
ACL reconstruction surgery is one of the most common surgical procedures performed by orthopaedic specialists with successful results achieved allowing elite athletes and everyday patients a  return back to normal function.
What can I do to prevent an ACL injury?
There is no magic bullet that can prevent an ACL injury – even for elite athletes, the injuries occur although players are in peak condition and work with the guidance of exercise physiologists and physiotherapists.  Some preventative measures include:
Warm up before exercise. This is particularly important now that the colder weather is here
Stretch and strengthen. Focus on the leg muscles – in particular the muscles at the front and back of the thigh (quadriceps and hamstrings).
Practice agility exercises specific to your sport eg. landing with your knees bent after jumping, crouching, pivoting or turning.
These preventative measures really do work as evidenced at the Parramatta Eels. In the last 18 months we have only had one ACL injury to our full time squad.
Get professional advice for injury management
If you have received a knee injury, make sure you get professional advice. It could be treated easily with conservative management or may need a surgical procedure, but the right treatment will mean you can be restored to normal activity and be pain free.
Dr Louis Shidiak
CMO Parramatta Eels and Wentworthville Magpies